Crawl Space, Basement, Foundation and Mold Prevention Contractor in TN, AR and Northern MS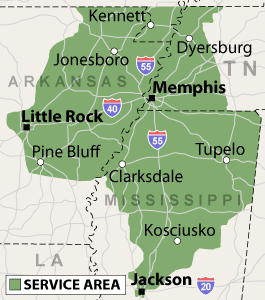 Serving Memphis, Little Rock, Tupelo, Jonesboro, Cordova
Redeemers Group of Memphis, Tennessee has been serving Tennessee, Mississippi and Arkansas since 2008. Our experienced contractors specialize in the creation of healthy living environments for our clients. Redeemers Group focuses on providing complete and permanent solutions, at an affordable price, in the greater Memphis, Little Rock, Jackson, North Little Rock, Jonesboro, Pine Bluff, Cordova, Tupelo, Starkville, Jacksonville, and Searcy area.
A combination of high temperatures, high humidity, and high water tables encourages mold growth, structural decay, and poor indoor environmental quality in both residential and commercial structures. To combat these problems, Redeemers Group offers a series of patented crawl space repair, basement water, and structural repair products, making them the leading expert contractors in crawl space moisture control issues.
Our Company's Professional Services
Our company offers a variety of home improvements and repairs for individuals who need work done on their below-grade spaces.
Whether you're looking for waterproofing, structural repair, insulation, pest control, remodeling, or a similar service, our certified professionals are here to help you!
Our professional services include all of the following:
Crawl Space Repair
Whether your crawl space is in need of repair, showing signs of flooding, humidity, moisture, structural damage, or it's just plain cold, we have a full line of products and services that provide permanent solutions for your problem.
Our CleanSpace® Vapor Barrier System includes a 25-year, written, transferable warranty for durability and quality in workmanship. A typical complete crawl space sealing or insulation installation is begun and done in a single day.
Our innovative SilverGlo™ Insulation is a fully waterproof way to waterproof your crawl space walls while also providing a complete vapor barrier on the surface. For your floor, our TerraBlock™ system is a durable, waterproof solution that really stands up!
---
Basement Waterproofing
We provide homeowners with a full line of products and services connected to basement waterproofing, basement flooding and damp basements, including drainage systems, sump pumps, and many options for your discharge line.
Our full perimeter waterproofing system includes a written, transferable warranty, and can be installed quickly by our experts -- usually in less than two days.
We also offer many other options for homeowners who'd like to dry their wet basement, including warrantied repairs for leaking cracks and pipe penetrations, basement windows, basement seepage and a wide variety of options for your basement walls and floors. We also preform basement repair on water-damaged drywall or get your basement ready for finishing.
---
Foundation Repair
Sinking foundations, bowing walls, sagging crawl spaces, sinking outdoor concrete and more are not a problem for the foundation repair and concrete leveling experts at Redeemers Group!
We provide a full line of warrantied foundation repair products that are designed to be long-lasting, corrosion-resistant, and installed with minimal disturbance. Also, check out our latest concrete leveling and lifting techniques we can improve soil strength and stability, combat settling and fill voids with our injection methods.
In most cases, our experts will be able to apply our products and practices to not only stop further damage, but also to straighten walls, close cracks, and return your structure to its original position.
Our solutions are powerful, permanent, and are provided with a fast, effective installation!
---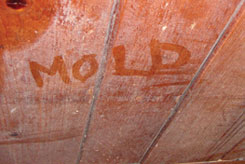 Mold Prevention
Our company provides reliable mold problem prevention in Tennessee, Mississippi and Arkansas area homes by reducing humidity, installing dehumidification systems, air purifiers, and sump pumps.
We provide permanent solutions to mold problems through crawl space encapsulation. In addition to being a complete and permanent moisture solution, the system prevents the infiltration of warm and humid outside air. By stopping the outside air from infiltrating, the system lowers the relative humidity within the crawl space. As a result of the lowered humidity levels, the system helps to prevent future crawl space mold growth and wood deterioration. Perhaps the largest benefit of the system is an increased indoor air-quality within the structure. It has been determined that 40-60% of the air we breath in the main floor of a home is produced from the crawl space.
---
A Local Company You Can Trust
As building science has progressed, engineers, building scientists, and government agencies have realized that traditional crawl space construction has become one of the biggest housing epidemics of our time. The Redeemers Group team is now confronting these problems head on. With years of experience in the mold, construction, and air quality industries, Redeemers Group has the capabilities to provide the proper solution for your home.
Contact us today for a Free Estimate on crawl space repair, basement waterproofing, foundation repair, mold prevention in Jackson, Little Rock, Memphis, Pine Bluff, Jonesboro, North Little Rock, Tupelo, Starkville, Jacksonville, Cordova, Collierville, Germantown, Oxford, Paragould, Southaven, Dyersburg, Searcy and the surrounding Tennessee, Mississippi and Arkansas area.

Affiliations
National Association of Mold Remediators and Inspectors

Apartment Association of Greater Memphis

Arkansas Home Network

HomeAdvisor.com Screened & Approved Vendor

Greater Memphis Chamber

Certified Mold Inspectors & Contractors Institute

International Indoor Air Quality Commission

U.S. Green Building Council Member
See All Affiliates
Looking for a price? Get a no cost, no obligation free estimate.