Expert Foundation Repair Contractor in Tennessee, Mississippi and Arkansas
Foundation Piering, Stabilization and Crack Repair Services in Little Rock, Memphis, Jackson
As a homeowner your main goal when you encounter a foundation problem in your home is to get the problem fixed permanently. In order to fix your foundation problem quickly, accurately and efficiently you'll first need to know exactly what's needed for your home's unique problem.
At Redeemers Group, our team of certified in-house foundation repair specialists are here to help. Whether your home is in need of helical piers, foundation stabilization, foundation leveling, foundation underpinning, foundation pier installation, basement wall repair, or a simple foundation crack repair our specialists have the training, experience, and warrantied products you need to solve your problem at an affordable price.
If you'd like to meet with one of our company's trained foundation repair experts for a home inspection, consultation, and written foundation repair quote, contact us today! Each of our quotes comes completely free and at no obligation.
Common Foundation Issues:
(Click for more information about each solution.)
Our Foundation Solutions:
Foundation Underpinning
Foundation Leveling
Foundation Settling/Sinking
Basement/Foundation Wall Repair
We use products, such as our patented helical piers and state of the art foundation crack repair methods, that have been designed, manufactured, and distributed by Supportworks, Inc., an international network of more than 100 of the most experienced structural repair contractors in North America.
Supportworks' team of in-house structural and geotechnical engineers have carefully designed, tested, and patented solutions for repairing foundation problems of all types. Each of our foundation slab repair products is based on time-honored solutions that meet all local and international standards.
At Redeemers Group, our foundation repair specialists bring warrantied, proven quality straight to your door. Contact us today to schedule your free quote in Jackson, Little Rock, Memphis, Jonesboro, North Little Rock, Cordova, Pine Bluff, Starkville, Jacksonville, Tupelo, Collierville, Germantown, Oxford, Paragould, Southaven, Dyersburg, Searcy and surrounding areas!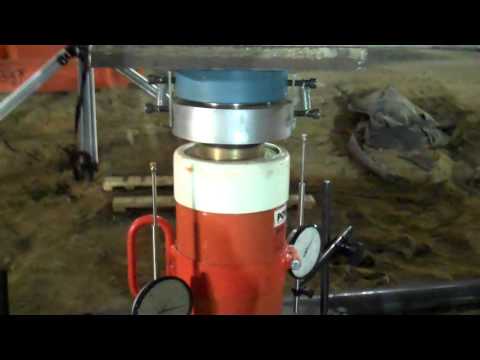 Testing process for The Bass Pro Shop...
This video shows a load testing frame performed during a foundation repair project for the Pyramid commercial...
Watch Video
Related Videos
We Have Simple, Permanent Solutions For Your Foundation Problems!
For our contractors, a typical home foundation repair usually takes less than a week to complete. All of our systems come with a written warranty -- so that you know the problem was fixed right, and so you can have peace of mind for many years to come.
Issues like stair-step foundation cracks, buckling walls, and sagging floors can be devastating to your home's value and make you feel bad about the way your home looks and feels. Our company's foundation repair systems are designed to do more than just permanently repair your home -- they're also designed to return your structure back to its original position.
Regardless of why you're experiencing a foundation problem in your home, Redeemers Group conducts a thorough inspection of your home, and we'll let you know exactly what steps need to be taken to permanently stabilize your foundation and restore value to your greatest investment.
Looking for a price? Get a no cost, no obligation free estimate.